---
Following church family lunch, come join our church elders in a round table discussion about the 28 Fundamental Beliefs of the Seventh-day Adventist Church. Whether you are new to the Bible, are looking for answers, or just simply enjoy theological conversation, we welcome you!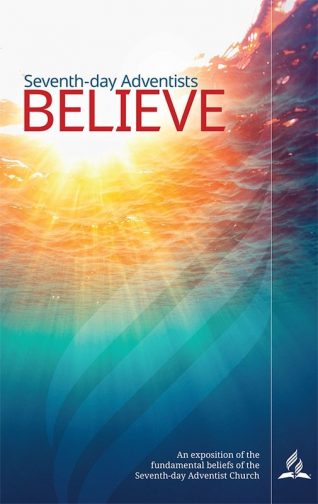 For additional study on your own time, we recommend you read "Seventh-day Adventists Believe":
If you are unable to attain a copy, we will happily give you one at our next Table Talk!
You can also find a summary of the 28 Fundamental Beliefs of the Seventh-day Adventist Church here:
Table Talk will take place at Airdire SDA Church (308 1 Ave SE, Airdrie, AB T4B 1H6) on the second and fourth Saturday of each month, following our church family lunch. In general, the events of any day on which we host Table Talk, will proceed as follows:
9:45 am - Church at Study
11:00 am - Church at Worship
12:30 pm - Church Family Lunch
2:00 pm - Table Talk
Please refer to the table below for our schedule of past and upcoming Table Talks: