JOIN US FOR OUR NEXT MARRIAGE PROGRAM COMING SPRING 2019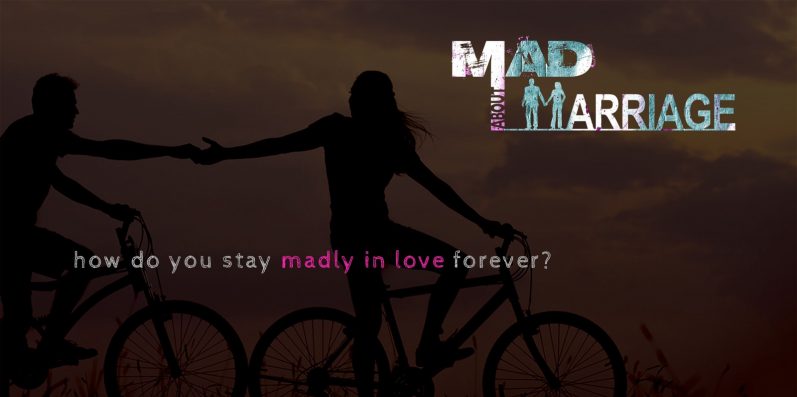 (click image to visit madaboutmarriage.com)
---
What it Mad About Marriage?
Mad About Marriage is a video based, six-session small group program. This course is designed to flip the switch on your relationship from "just plain mad" to "madly in love."
So many couples are calling it quits and giving up on their marriages. Others are settling for an average relationship with a lukewarm marriage where status quo, routine, and boredom rule the day. Nobody wants that! So we know you will be thrilled with the results you will achieve as you explore and apply the principles toward being madly in love.
These first six sessions form a solid foundation upon which to build an enduring marriage. You can have the marriage of your dreams, one that is filled with trust, love, respect, playfulness, physical and emotional intimacy, and fun. Read more Mad About Marriage articles here: madaboutmarriage.com
---
What You'll Learn:
Session 1: Good News - Your Marriage is Good Enough to Save
Session 2: Love & Respect - Avoiding The Marital Death Spiral
Session 3: Forgiveness - Healing Love's Deepest Wounds
Session 4: Marriage Myths - Damaging Myths About Relationships
Session 5: Intimacy & Desire - Getting That Loving Feeling Back
Session 6: Commitment - Living Happily Ever After
CONTACT US FOR MORE INFORMATION